ASIAN PACKAGING FEDERATION

---
Establishment
The Asian Packaging Federation, a non-profit organisation established in Tokyo, Japan, in 1967, unites the packaging interests of all trade and industries in the Asia-Pacific region and beyond, under one co-operative umbrella.
---

---
Objective
The objective of the Asian Packaging Federation (APF) is to enhance cross country co-operation among all packaging-related bodies, covering a gamut of subjects like training and education, package development, environmental aspects as well as laws and regulations. The APF Secretariat rotates among the member countries and is currently situated in Thailand
---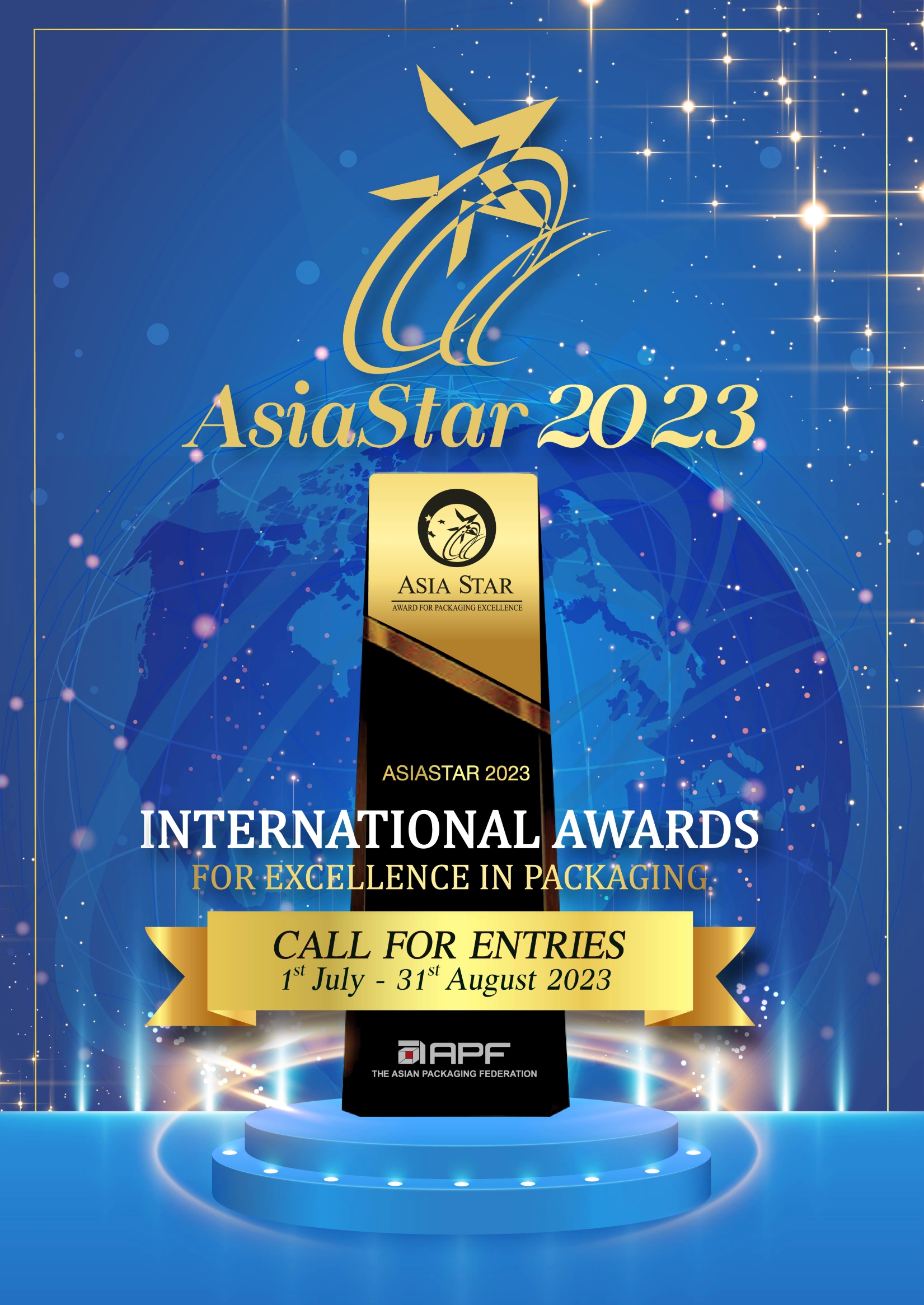 The Benefits of AsiaStar
---
Since each AsiaStar entry is a National Award Winner, an AsiaStar Award Winner is recognized regionally as 'the best of the best' in Asia.
All AsiaStar winners will receive a magnificent engrave glass trophy and a packaging excellence certificate.
All AsiaStar winner designers will also receive a packaging excellence certificate. This is to recognize that package production is not a solo effort.
All AsiaStar winners will have the right to prominently display the AsiaStar logo to benefit their business.
All AsiaStar winners will be featured in an AsiaStar Winners Trophy Book and receive 10 copies to distribute as part of a PR campaign. (Additional duplicate trophies and booklets can be ordered separately at a nominal charge.)
The application deadline has been extended until September 8th.

Members
---
Executive Members and HonoraryMembers
Executive Members (Countries)
Honorary Members (person)
Contact Us
Dr. Pattra Maneesin
---
Secretary General of Asian Packaging Federation
Department of Industrial Promotion
Ministry of Industry, 5th Floor,
Bureau of Supporting Industries Development Building
86/6 Soi Trimitr, Rama 4 Road,
Klongtoey, Bangkok 10110, Thailand
Tel : +662 5779000 ext. 9203
Mobile : +66 653044707
Email : pattra_m@tistr.or.th
---